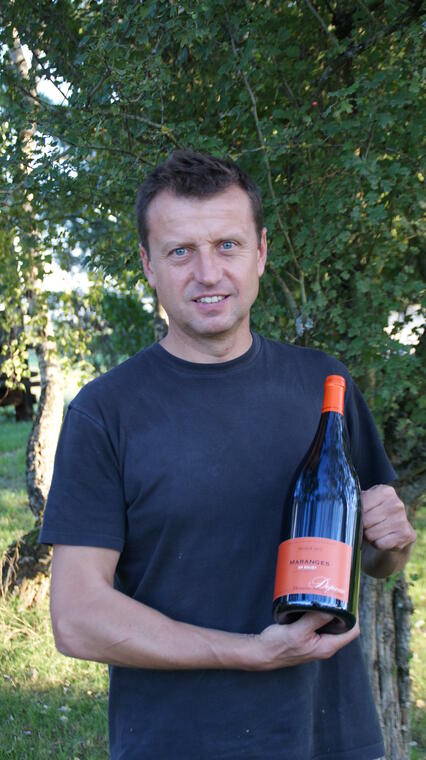 I came to Demigny in 2012, where I make red and white Maranges wines with grapes from my vines at Cheilly.
I treat the grapes with great respect so as to preserve their fruity character and balance. All of my wines are cask-aged to ensure their complete maturation and stability.
Because I run a small business, I can keep a close eye on all the different tasks and technical decisions, so the wines I offer are full of character. I look forward to tasting them with you.