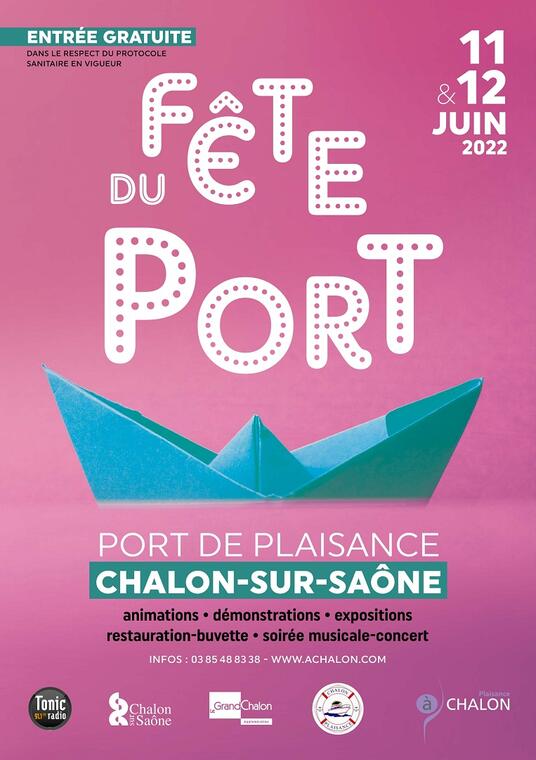 Port Festival
Holidays
in Chalon-sur-Saône
On 11 and 12 June 2022, come and enjoy a festive and convivial moment in the marina. Free admission and open to all, with food and drink on site.
Numerous events and exhibitions ALL WEEKEND.
From 10am to 10pm on Saturday 11 June, with a concert at 7pm and from 10am to 6pm on Sunday 12 June.
Boat rides, jet ski rides, diving, model boats, canoeing, motorboating and many other activities are planned.
Schedules

On

June 11, 2022

from 10:00 AM to 10:00 PM

On

June 12, 2022

from 10:00 AM to 6:00 PM